Hello,
Thank you again for buying the LHS Outsourcing Blueprint.
Smart move!
Finish it as soon as you can. Then start taking action using the lessons you learned in the book.
I'm 100% sure your LHS will move to a whole new level.
You can do it!
BUT… do you want faster results?
I know you're smart and can do market research by yourself.
But let me tell you this.
When I was starting out, I used Amazon tools to research my market and keywords, just like you're planning to do.
I did find the niches I knew was going to crush. I also did intensive keyword research for each niche.
I tested a few niches for a week.
Then I let my VA list my products using the keywords I had researched.
I was confident that the niches and keywords I researched would be a hit and my products would rank well on Amazon.
Nope! That didn't happen.
OK, I told myself. It takes time to rank highly on the Amazon.
That's true.
But not always.
Many products will never rank at all on Amazon.
Another key success factor for any LHS business is "quantity".
You need to test as many niches as you can.
Here's another tip.
Go to the blueprint, and you'll find one great technique.
It's simple: use ONE quote for many niches.
Remember?
For example, just ONE quote for 500 different professions.
Like this:
Keep Calm, I'm a 911 Operator
Keep Calm, I'm an Accountant
Keep Calm, I'm an Engineer
Keep Calm, I'm a Nurse
Keep Calm, I'm a Teacher
And so on. You get the idea.
You need to test many niches and find a few that stick.
And scale from there.
That's the time to work on your keyword research.
When you get started, keep it simple, and FAST.
Find the niches that sell FAST.
Let me show you some parts of my Amazon Title and Keyword templates.

This from the title template file.
You'll get the templates for the titles I use with most of my products.
Most of them can be modified to fit a specific niche.
When I got started, there were some "low competition" keywords I didn't think of.
My products did not rank well with the keywords I used.
But I won't let my VA edit any of them. (Come on, I have almost 60,000 products on Amazon!)
OK, that's a lost opportunity.
But that's fine. I can add good keywords to my next products.
There are some keywords templates in this report as well, but I don't want to reveal them here.
If I capture a screenshot, I'll have to blur out 97% of it.
So let's check the "raw" keywords and their search volumes. I'm giving you both.
Here it is:
If you don't like my keywords list, select yours using this sheet.
I've exported 600++ keywords for you. (They're for coffee mugs only.)
You'll probably see many keywords you never thought of.
Just pick the ones you think will work with your products.
That's it!
You can get started FAST by using this Amazon toolkit.
Upload & Repeat.
See what sticks. And scale from there.
Once again, let me sum up what you're getting:
Ready to move FASTER?
Get it here: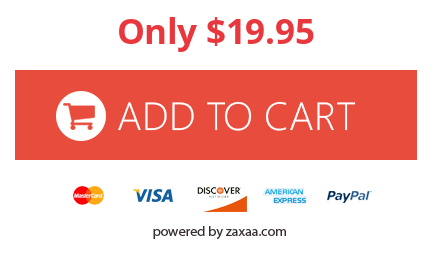 To speed!
Bank "Lazy but FAST"