Learn How I List 55,436++ LHS Products On Amazon And Get Consistent Sales
Are you tired of spending endless hours listing LHS products on Amazon? (If you don't know what LHS is, CLICK HERE.)
Hello LHS Marketers,
My name is Bank K. and I'm a "part-time" LHS marketer.
I say "part-time" because I spend around 30 minutes to 1 hour a week on this LHS business. But I have almost 56,000 products in my Amazon Seller account and created consistent sales within a year and a half.
When I got started, I listed just 10 products to test the market. Luckily, I made one sale in two weeks.
Sounds good, right?
Maybe. The bad part was that I didn't upload more products after that. I was lazy. I just waited for fortune to bring me my next sale.
The next sale came in the next six weeks. At that time, I figured I'd need to do something to create more consistent sales.
I knew that I definitely wouldn't do it by myself, because it was too boring. I had other projects to do, and I thought this one was easy and could be handled by anyone.
The key thing about the Low Hanging System business is that you have to list new products consistently. You find proven selling niches, and scale from there.
So I decided to set up a team to run this business for me.
I started by hiring them to upload 25-50 products a day, and I began to see sales come more consistently. After that, I decided to let them do more work by adding 150 products a day.
I can scale up a lot in this business.
But is hiring people expensive?
NO. IT'S VERY CHEAP.
Let's do the math:
I hire a person to upload one product for me at $0.18 per product.
I hire a graphic designer to create designs for me at $0.36 per design.
One design will be printed on a coffee mug, a shot glass, and a travel mug. So the design for one product costs around $0.12.
If you put it on other products, like a color-changing mug or a metallic mug, the design cost will be much cheaper.
I pay around $0.10 for one UPC code to upload a product to Amazon. You can waive this fee, too. (I'm too lazy to check how to get it done, so I just pay for it.)
So the total cost to upload one product is around $0.3-0.4.
That's very cheap right? So why do it yourself? Hire someone to do it for you!
How about the profit?
Let's assume that you hire people to upload 25 products a day, or 125 products a week. This will cost around $37-$50/week.
The profit from one sale is around $4.5-$5 so you need to sell just 7-10 units a week or 1-1.428 units a day to reach the breakeven point and start making a profit.
That's a VERY realistic number.
Also, these products have no expiry date. They can be sold many times.
I have used this business model for a year and a half and just crushed it on Black Friday and Cyber Monday. Just look at these results:
I'd like to show you exactly how to do the same thing :)
Introducing: The LHS Outsourcing Blueprint
This blueprint is a detailed guide outlining everything you need to know to create a team to handle the LHS business for you.
I'll take you from start to finish. You'll learn what you need to do to create an awesome team that will work for you for years.
Inside, you will discover:
How's that sound?
After reading this, you will learn everything you need to know to create a team and take your LHS business to the whole new level.
You don't need to do it by yourself. After you've set up your team, they will do it all for you.
Not enough?
To make your life easier, I have included a Step-by-Step Walkthrough working process for your workers as a bonus!
No guesswork required!
It's a solid business model you can implement today!
100% MONEY BACK GUARANTEE
I'm going to take all the risk, so you don't have to. Try out the LHS Outsourcing Blueprint for 30 days – for free. If you can't set up a successful team by implementing what you learn, I'll happily refund every penny of your small investment.
Here's What You're Getting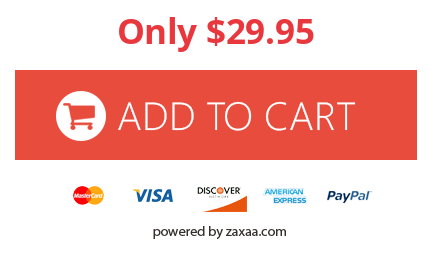 By the way, I picked that amount out of thin air.
It seemed cheap, doable, and I think anyone who is serious can afford to spend that.
I'm only selling it on this website, and you can download it immediately after you purchase.
If you're interested in this LHS Outsourcing Blueprint, then click the button below to order it now.
Thanks for taking the time to check this out!
I look forward to helping you form a team and becoming successful in this LHS business!
See you inside,
Bank K.
P.S. This offer won't be available at this price for much longer. I'm offering it at a VERY cheap price today, but I'll increase the price later.
If you're serious about launching your own Low Hanging System business, I highly recommend that you click on the BUY button now.